Auction

June 12-13, 2020
Don't miss the 48th annual Beaver Camp Auction! We are now accepting donations of handcrafted furniture, quilts, gift certificates for local businesses and experiences, and other unique items.
Click HERE to view a growing list of items from last year's event.
We are looking for donations for this year's auction. If you would like to make a donation click HERE for ideas and contact the camp office to arrange pickup.
Lewis County Fairgrounds in Lowville, NY
The proceeds from the Auction provide critical financial support for our summer camp program. So join us at this family-friendly event for great food, conversation, fun and old-fashioned community. Any business or individual interested in donating to the Beaver Camp Auction should contact This email address is being protected from spambots. You need JavaScript enabled to view it. or call us at (315) 376-2640.
Friday, June 12

5:00 - 7:30 PM: Auction Dinner & Preview
7:00 Live Entertainment
8:00 Ultimate Frisbee (for the young & young at heart!)
Join us for a BBQ dinner and check out the quilts, memoribilia, gift baskets and certificates, and handcrafted items to be sold the next day.
Visit these booths throughout the evening:
Plants & Flowers
Pie & Ice Cream
Popcorn & Candy
Smoothies & Lemonade
Maple Cotton Candy
Bake Sale
Agape Shoppe
Adirondack Mennonite Heritage Association
Saturday, June 13

6:00 AM: Pancake & Sausage Breakfast --- All-you-can-eat and served with REAL Lewis County maple syrup and moshier sausage! Served until 9:00 AM or supplies run out.
9:00 AM: Bidding begins
11:30 AM: BBQ Lunch opens (Chicken and pork)
These booths will be open all day!
Donuts & Coffee
Plants & Flowers
Pie & Ice Cream
Popcorn & Candy
Lemonade & Smoothies
Maple Cotton Candy
Beaver Tails (fried dough)
Bake Sale
Hot Dogs, Chili, & Walking Tacos
Agape Shoppe
Adirondack Mennonite Heritage Association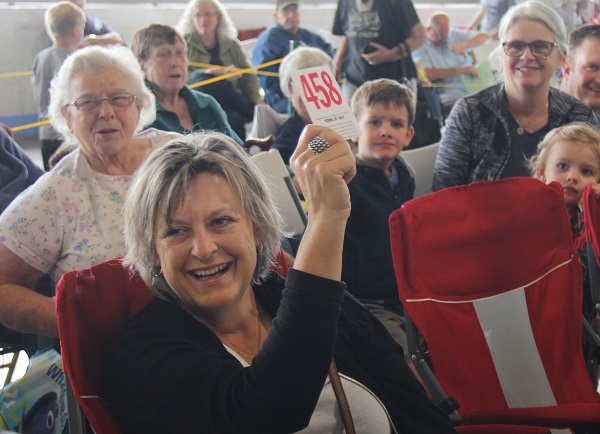 Just so you know...
- Pick up a bidding number at the cashier's table. It can be used at all of the booths (except the Agape Shoppe and Adirondack Mennonite Heritage Association booths), along with the live auction. Then you can simply pay your tab at the end of the day.
- Seating for the live auction is limited. Bring your own lawn chair, get there early, and get the best view! Picnic tables are provided near the food booths. Additional folding chairs are also provided.
- Dogs and smoking are not permitted in the buildings.
- Contact the Beaver Camp office at (315) 376-2640 for special lodging rates for this weekend. It's the perfect opportunity to catch up with old friends and help Beaver Camp grow!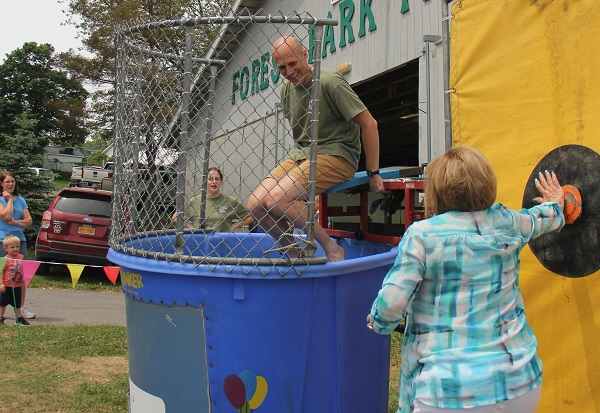 There's something for everyone!
This is just a sample of some of the unique Auction items available at the 2019 acution.
Camp Shirt Quilt. Beaver Camp shirts from throughout the decades were donated by former staff to make up this one-of-a-kind quilt. It measures 48"x72".
Disney Record Collection. It's your personal vault of Disney music. This collection has 21 new vinyl records donated by friends of Beaver Camp, with artwork on both sides: Lion King, Frozen, Snow White, Beauty and the Beast, Lilo and Stitch, Aladdin,Toy Story, Lady and the Tramp, Moana, CoCo, Sleeping Beauty, Jungle Book, Cinderella, Hunchback of Notre Dame, Mulan, Bambi, Incredibles, Alice in Wonderland, Peter Pan, Little Mermaid, and Tangled.
Exhibit passes to MOST. The Milton J. Rubenstein Museum of Science & Technology in Syracuse has donated four passes for general admission. The interactive museum features over 200 exhibits, including a limestone discovery cave, science playhouse, and a unique kinetic sculpture called Technotown.
Flexible Flyer Sled. Powder-coated steel parts, grooved runners with flexible steering, and yellow birch hardwood. All you need is snow. Donated by Isaac Widrick.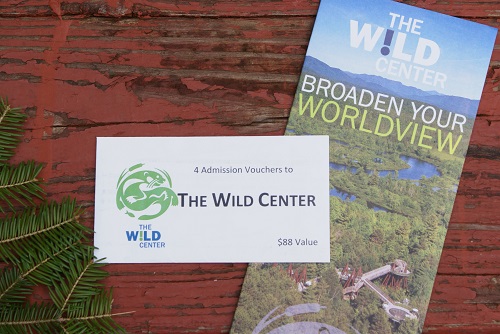 Passes to The Wild Center. The Wild Center in Tupper Lake donated four passes. The natural history center, which includes interactive museum exhibits, outdoor play areas, and a trail of bridges through the Adirondack treetops, is a great place for kids to play and learn!
Beaver Baby Quilt. For the little-ist and cutest lumberjack in your life. This project was a combined effort of two sisters: embroidered by Tami Adams; pieced and quilted by Debbie Canales. It measures 43"x45".
Lessons at Joan's School of Gymnastics. Get ready to fly! Joan's School of Gymnastics in Lowville donated a certificate for one month of free lessons. For new students only. (This is where participants of our Gymnastics Camp go for morning instruction.)
Painting of Beaver Camp's Lodge. Ben Tabolt donated this painting of the Main Lodge. We think it's a masterpiece. The canvas measures approximately 16"x20".
Gift Card for PB&J Cafe. Enjoy a cup of coffee (or a maple steamer) at PB&J Cafe in Lowville, thanks to their donation of this $25 gift card.
Indianapolis Kraut Cutter. This set includes an antique cabbage slicer, crock, food mill, and tool set. Get ready for a lot of sauerkraut at your next backyard BBQ. Donated by friends of Beaver Camp.
Oil Change at TYRO Automotive. TYRO Automotive and Quick Lube donated two certificates for a free oil change. It includes diesel, synthetic, and high mileage services.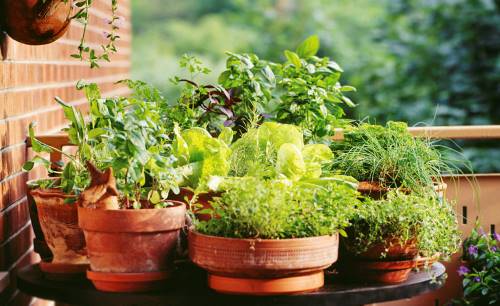 Flowers & Plant Stand. A place to grow! Flowers, herbs, veggies, hanging baskets, and more will be available at the Flowers & Plant Stand on Friday and Saturday, thanks to donations from local greenhouses, landscaping companies, and friends of Beaver Camp.