Auction

June 8-9, 2018
Don't miss the 46th annual Beaver Camp Auction!
Lewis County Fairgrounds in Lowville, NY
The proceeds from the Auction provide critical financial support for our summer camp program. So join us for great food, conversation, fun and old-fashioned community. Any business or individual interested in donating to the Beaver Camp Auction should contact This email address is being protected from spambots. You need JavaScript enabled to view it. or call us at (315) 376-2640.
Friday, June 8

5:00 - 8:00 PM: Auction Dinner & Preview
Join us for a BBQ dinner check out items to be sold the next day.
Visit these booths throughout the evening:
Plant Stand
Pie & Ice Cream
Popcorn , Candy, Smoothies & Lemonade
Maple Cotton Candy
Bake Sale
Agape Shoppe
Adirondack Mennonite Heritage Association
Saturday, June 9

6:00 AM: Pancake & Sausage Breakfast --- served with REAL Lewis County maple syrup!
9:00 AM: Bidding begins
11:30 AM: BBQ Lunch opens (Chicken and pork)
These booths will be open all day!
Donuts & Coffee
Plant Stand
Pie & Ice Cream
Popcorn, Candy, Lemonade & Smoothies
Maple Cotton Candy
Beaver Tails
Bake Sale
Hot Dogs, Chili & Walking Tacos
Agape Shoppe
Adirondack Mennonite Heritage Association
Check out the full selection of food options by clicking here.
Just so you know...
- Seating is limited. Bring your own lawn chair, get there early and get the best view!
- Dogs and smoking are not permitted in the buildings.
- Use your bidding number at all of the booths! And then you can just pay your tab at the end of the day.
- Contact the Beaver Camp office at (315) 376-2640 for special lodging rates for former summer staff and supporters. It's the perfect opportunity to catch up with old friends and help Beaver Camp grow!
Items from our 2017 Auction
(This is just a sample of the furniture, quilts, and handmade items available. Items for the 2018 Auction will be added soon!)
Table made by Lloyd Brugger, former Facility Manager, several years ago and sold at the Beaver Camp Auction. The buyer is donating it back to be sold again. 16W x 33L x 20H
"Abiding joy" Hanging wooden sign handpainted by Lydia Huntress, former Challenge Course Instructor and Office Manager. 29W x 5H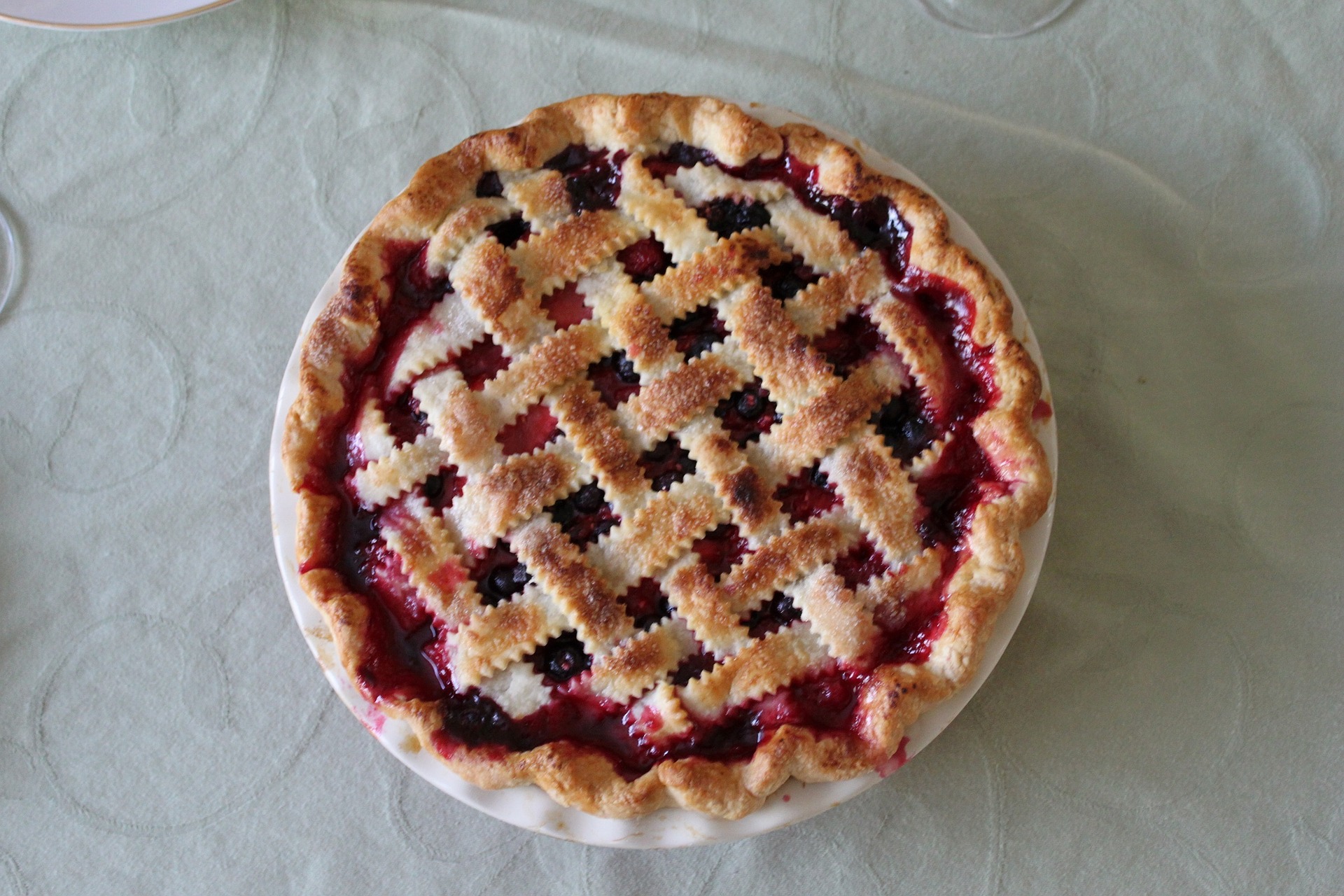 Connie's Campership Pies. Order your favorite kind of pie and enjoy fresh-baked goodness sometime durng the next year. Homemade by Brenda Houser, Barb Herr, or Sylvia Beiler, the cost of $350 covers a camper's week at Beaver Camp. Order forms are available at the Cashier's Table throughout the Auction.
Buffet Cabinet. Own a piece of Beaver Camp history! This original cabinet was located in the old staff dining room prior to the 1994 building project. Recently refinished by Terry Zehr and Jeremy Kelly, this beauty includes a new hardwood top and all of the original hardware. 73L x 23W x 37H.
Spruce Cabin Window Units. Another piece of Beaver Camp history that can be brought home from the auction. Two identical window units from the old Spruce cabin (built circa 1920) will be up for auction. Each window unit includes all hardware, shutters and interior hardwood trim pieces. 40W x 56H.
Antique Spinning Wheel. Donated by Jim and Mary Judd, this late 1800's spinning wheel will be up for auction this year.
Desk. This solid pine home office desk has been donated by Jim and Mary Judd and will be available for auction. 48L x 21W x 30H
Chest. Solid pine wood chest donated by Jim and Mary Judd. 30L x 20W x 18H
Set of three 1950s records. Listen to some of the best music from the 50s; Rick Nelson and Pat Boone. This set of three records has been donated by Jim and Mary Judd.
Bathroom sink vanity. Built by local craftsman Kevin Roggie and used at Beaver Camp will be available for sale on the auction block. 25L x 21W x 30H
Gun Rack. Donated by Lloyd Brugger, local craftsman and former Beaver Camp employee. Wooden gun rack made in Lloyd's high school shop class. 22" wide, 30" long, 7 1/4" deep.
Tool Box. Donated by Lloyd Brugger, local craftsman and former Beaver Camp employee. Measures 26x12x4
Mirror. Donated by Lloyd Brugger, local craftsman and former Beaver Camp employee. Measures 24" x 28"
Carom Board. Donated by Lloyd Brugger, local craftsman and former Beaver Camp employee.
Child's Desk. Donated by Beaver Camp. 32L x 17W x 30H
Antique kitchen stove. A Kalamazoo (direct to you) wood-burning kitchen stove from the 1930's. Donated by Wilbur and Chique Zehr.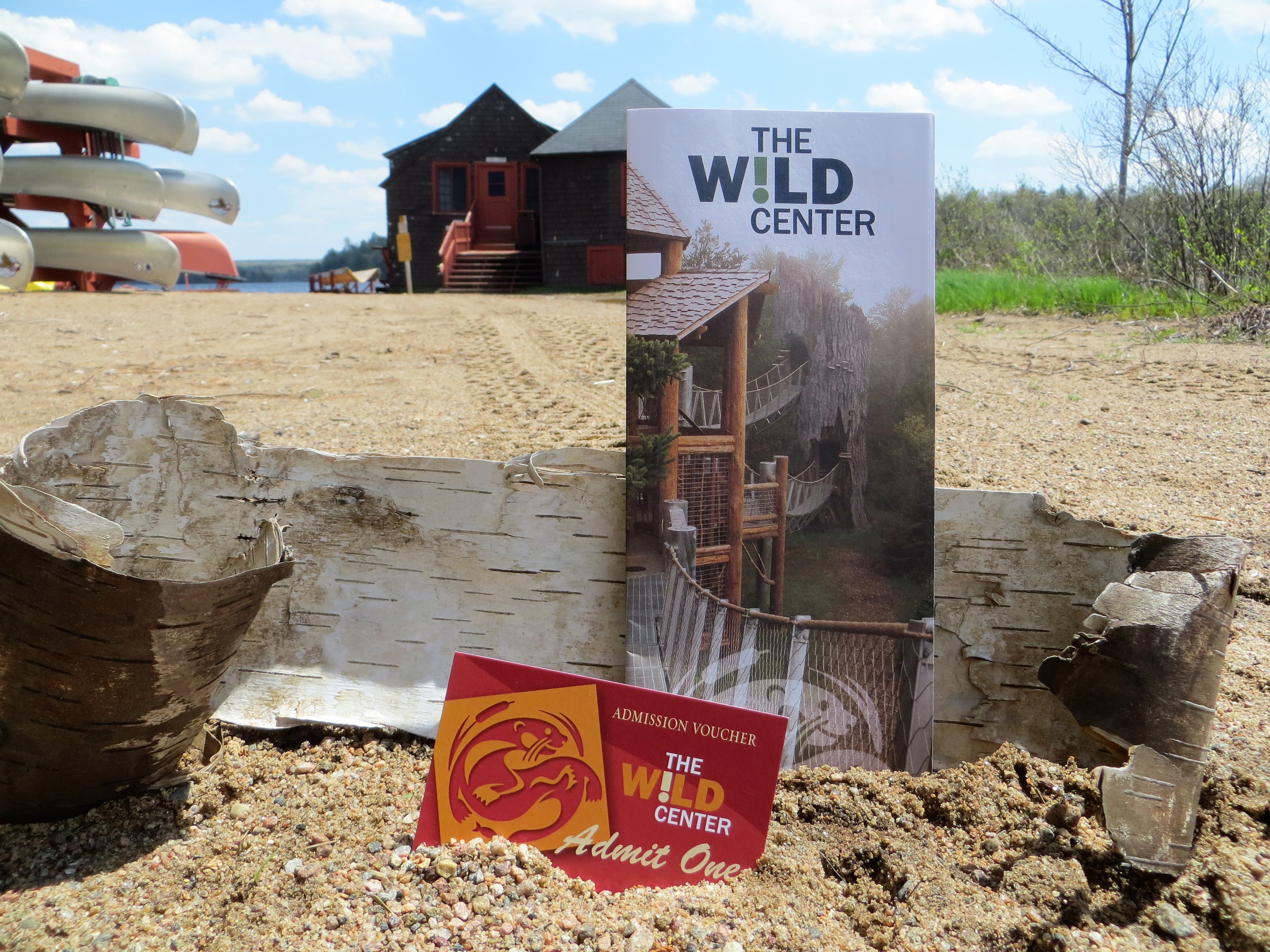 Passes to The Wild Center. Four admission vouchers for The Wild Center in Tupper Lake, an interactive museum dedicated to showcasing the many reasons we love the Adirondacks. Explore 54,000 square feet of exhibits and the new Wild Walk - an elevated trail through the treetops.
Challenge Course mugs. When our course was built in 1986 in memory of Keith's mother, Dolores Lehman Zehr, mugs like these were given to those who donated $25 or more. Set of two.
Buffalo China Set. Includes two platters, two serving bowls, salt and pepper, gravy boat, cream and sugar, coffee or tea pot plus plates, cups and saucers for 8 people. Donated by Jeff and Sue Bush. Valued at $200 new.
Gift Certificate for Driveway Mix. Thanks to V.S. Virkler & Son Inc, two certificates are available for driveway mix. Free delivery within 15 miles of Lowville. Approximate value is $270 each. Must be used by June 10, 2018.
Sarasota vacation package. Visit paradise! Stay in Sarasota for up to a week and enjoy two bedrooms, private bath, and continental breakfast in the home of Dave and Grace Nisley. Package includes 4 passes to Sarasota Jungle Gardens, 4 passes to the South Florida Museum, 2 passes to TreeUmph Adventure Course, 2 passes to Big Cat Habitat, a $50 gift certificate for Mi Pueblo Mexican Restaurant, a $50 gift certificate for Yoder's Restaurant & Amish Village, and coupons for more local attractions. Package must be used within one year.
Silver Bench Jewelry. $25 gift certificate for handmade sterling silver jewelry, crafted by Lisa Nortz of Silver Bench Jewelry.
Zap Power Sports. $50 gift certificate for Zap Power Sports in Glenfield, NY. It's your local place for snow plows, lawn mowers, and more!
O'Neills Garden Plants and Gift Shop. $20 gift certificate for O'Neills Garden Plants in Croghan, NY.
Family Game Night Package. The staff of Beaver Camp have assembled everything your family and friends need for a really fun time. This package includes Pandemic (Mike Judd), Loot (David Nisley), Happy Salmon (Adam Houser), Phase 10 (Caron Reynolds), Dominoes (Todd Ortlieb), Candy Land (Marcia Ortlieb), Shut the Box (Keith Zehr), and snacks (Linda Zehr).
Autographed Windsong record. Down to Earth is a record by Windsong, Marvin Zehr's post-college vocal group. In mint condition and autographed by the Carthage music teacher and former Executive Director.
Quilt donated by Rachel Heath. 52" by 75''. This pieced quilt, called "Sunrise", was quilted on a sewing machine.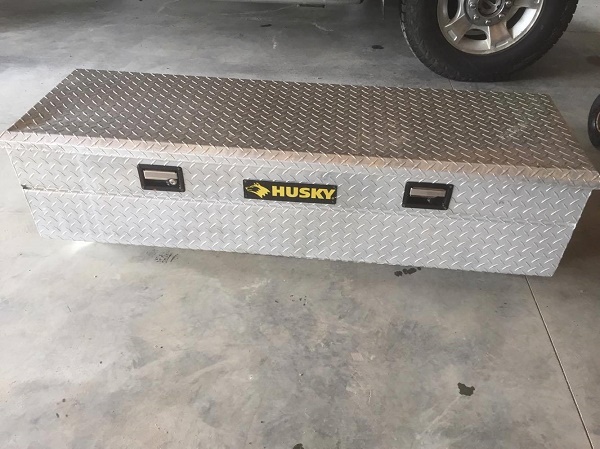 Truck Box. Donated by Jeremy and Becky Kelly.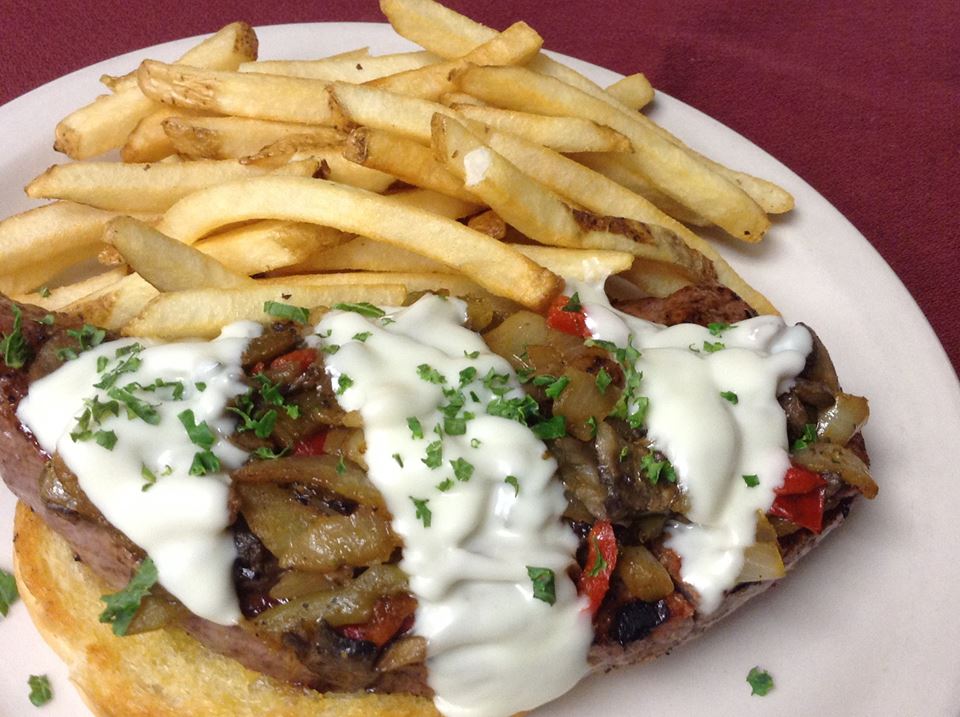 Gary's Restaurant. $25 gift card to Gary's Restuarant, serving breakfast, lunch, and dinner in Lowville, NY.
Wedding printing. $100 of printing services for your upstate NY wedding provided by Coughlin Printing Group.
Cherry Side tables. Set of two. Crafted by Joe Eberle, former Beaver Camp staff member.
Sboro's Restaurant & Chop House. Two $25 gift certificates for Sboro's Restaurant or Art's Jug, donated by the Sboro family.
Teething toys. Baby teething toys handmade from beech wood. Largest is about three inches wide. Set of four: elephant, whale, owl, and canary.
Hampton Inn. Enjoy a complimentary one night stay at Hampton Inn in Watertown, NY. Reservation required. Conveniently located near Fort Drum and the heart of Watertown, Hampton Inn offers guests an indoor pool, fitness room, and free hot breakfast. Expires June 9, 2018 and not valid with any other coupons or discounts.
Dog bowls. Your best friend will love meals! Wooden stand with two metal bowls.
Pallet flag. This sturdy reclaimed pallet is perfect for rustic decorating, indoors or out. Painted by Rebecca Matteson with oil-based polyurethane paint.
Wooden clock made and donated by Leo Moshier, former Beaver Camp counselor, lifeguard, and Waterfront Director. 30" diameter.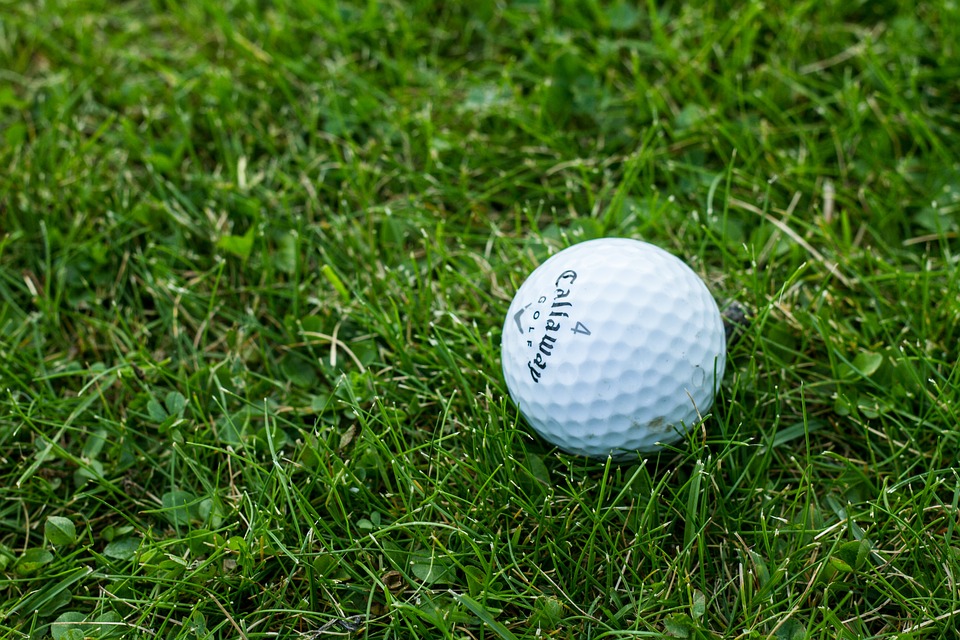 Cedars Golf Course. Four passes to Cedars Golf Course just outside Lowville, NY. Enjoy the beauty of the Black River Valley!
"Sunny Day on the Farm" Baby Quilt. Hand-quilted and donated by River View Ladies Aid Sewing Circle at Naumburg Mennonite Church.
Snow Ridge. Two passes for all day lift tickets at Snow Ridge, one of the best places to ski in the area!
Cathedral Window Bed Quilt. Shades of red; another quilt in shades of blue is also available. Pieced by Lancaster County Ladies and donated by Steve and Shereen Lyndaker. 104" x 104"
Rugged Belt. A one-of-a-kind belt that's utilitarian, fashionable, and just a little bit worn from years spent on the Beaver Camp Challenge Course. Webbing from a retired harness was combined with a carabiner and our Adventure Education Director's creativity to create a truly innovative accessory. It's adjustable. Secure. Gender-neutral. Frayed in all the right places. Adventure is included. Adam is not.