Auction

June 8-9, 2018
Don't miss the 46th annual Beaver Camp Auction!
Click HERE to view a growing list of auction items!
Lewis County Fairgrounds in Lowville, NY
The proceeds from the Auction provide critical financial support for our summer camp program. So join us at this family-friendly event for great food, conversation, fun and old-fashioned community. Any business or individual interested in donating to the Beaver Camp Auction should contact This email address is being protected from spambots. You need JavaScript enabled to view it. or call us at (315) 376-2640.
Friday, June 8

5:00 - 8:00 PM: Auction Dinner & Preview
Join us for a BBQ dinner and check out the quilts, memoribilia, gift baskets and certificates, and handcrafted items to be sold the next day.
Visit these booths throughout the evening:
Plants & Flowers
Pie & Ice Cream
Popcorn & Candy
Smoothies & Lemonade
Maple Cotton Candy
Bake Sale
Agape Shoppe
Adirondack Mennonite Heritage Association
Saturday, June 9

6:00 AM: Pancake & Sausage Breakfast --- All-you-can-eat and served with REAL Lewis County maple syrup! Served until 9:00 AM or supplies run out.
9:00 AM: Bidding begins
11:30 AM: BBQ Lunch opens (Chicken and pork)
These booths will be open all day!
Donuts & Coffee
Plants & Flowers
Pie & Ice Cream
Popcorn & Candy
Lemonade & Smoothies
Maple Cotton Candy
Beaver Tails (fried dough)
Bake Sale
Hot Dogs, Chili, & Walking Tacos
Agape Shoppe
Adirondack Mennonite Heritage Association
Just so you know...
- Pick up a bidding number at the cashier's table. It can be used at all of the booths (except the Agape Shoppe), along with the live auction. Then you can pay your tab at the end of the day.
- Seating for the live auction is limited. Bring your own lawn chair, get there early, and get the best view! Picnic tables are provided near the food booths.
- Dogs and smoking are not permitted in the buildings.
- Contact the Beaver Camp office at (315) 376-2640 for special lodging rates for this weekend. It's the perfect opportunity to catch up with old friends and help Beaver Camp grow!
There's something for everyone!
(This is just a sample of items available. Check back in the upcoming weeks for more unique gifts, antiques, furniture, quilts, and more!)
Sarasota Getaway This vacation package includes everything you need for a visit to paradise. Stay in Sarasota, FL for up to a week and enjoy two bedrooms, private bath, and continental breakfast in the home of Dave and Grace Nisley (parents of Beaver Camp's Program Coordinator). Package includes gift certificates for TreeUmph Adventure Course (2 passes), South Florida Museum (4 passes), Yoder's Restaurant & Amish Village, Jpan Sushi & Grill ($50), the Roof Bar & Eats at the Westin ($100), Solorzanos Pizzeria ($20), and Buttermilk Handcrafted Food ($20). Package must be used within one year.
Cast Iron Pan. Featuring a winter scene painted by Harriett Klotzbach, this 6.5" cast iron skillet was donated by Lloyd and Edna Brugger.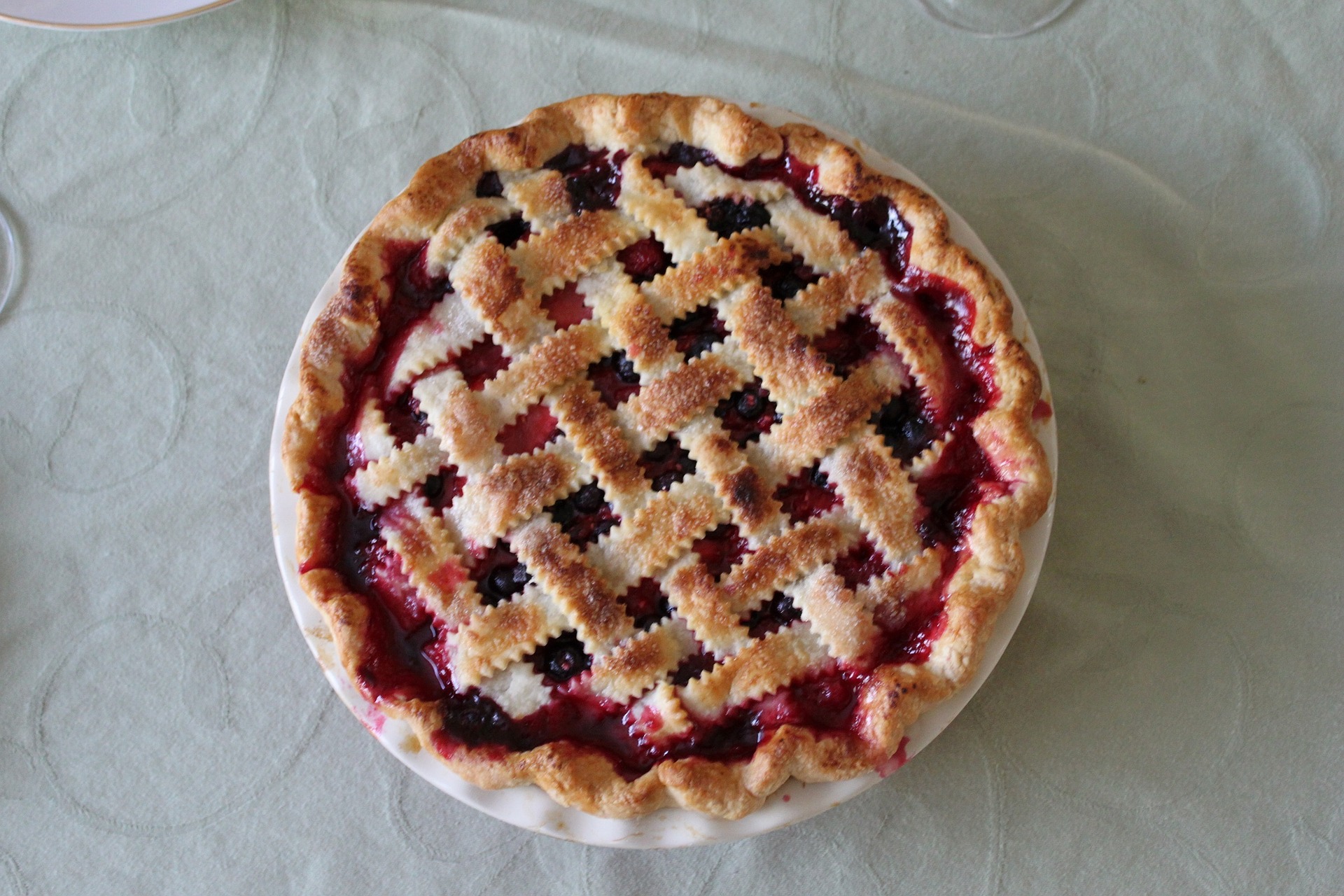 Campership Pies. Order your favorite kind of pie and enjoy fresh-baked goodness sometime durng the next year. Homemade by friends of Beaver Camp, the cost of $350 covers a camper's week at Beaver Camp. Order forms are available at the Cashier's Table throughout the Auction.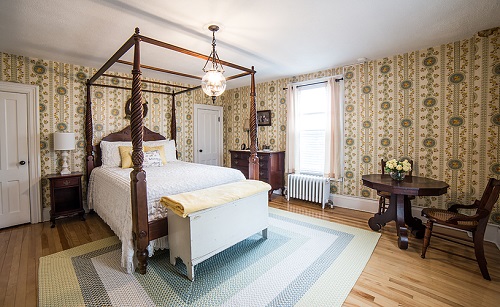 Bed & Breakfast. Enjoy a complimentary night at Judges Quarters Bed & Breakfast in Lowville. This certificate includes use of all three rooms (each double occupancy) and gourmet breakfast. Donated by Tim and Renee Widrick.
China Cabinet. This wooden two-piece china cabinet is a beautiful way to store your dishes and dining room accessories. The buffet features three drawers and three cabinets, and the hutch includes lights inside the glass doors to show off your favorite dishware. Approximate measurements: W 52.5", L 18", H 75". Donated by Matie Zehr.
Miniture wooden puzzles. Set of three wooden puzzles stored in a wooden tray about 7"x2.5".
Spruce Cabin Window Units. Own a piece of Beaver Camp history! Window units from the old Spruce cabin (built circa 1920) will be up for auction. Each window unit includes all hardware, shutters and interior hardwood trim pieces. 40"W x 56"H.
Antique Buffet. Rustic, vintage, and charming. This antique piece of furniture is approimately 52" wide, 22" deep, and 51" high (including the mirror). Donated by Jeremy and Becky Kelly.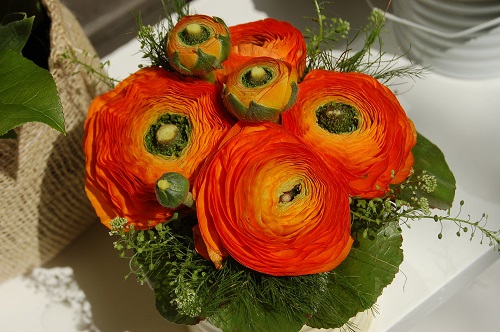 Gift Certificate for Lisk's Floral. Pick up fresh flowers with a $25 gift certificate from Lisk's Floral in Glenfield, NY.
Rocking horses. Paul Schamback built and donated these two sturdy rocking horses, approximately 2' long, 15" high, and 7" wide with a neon mane and ready to gallop off into the sunset.
Brunch at Tug Hill Vinyards. This certificate allows two people to enjoy Sunday brunch at Tug Hill Vineyards, served on the porch with a grand view of the 40-acre vineyard and Black River Valley.
Sailboat Suncatcher. Ahoy. This suncatcher is made from a millefiori glass pendant, sailboat charm, and the aluminum figure 8 rigging plate used by Mike Judd, our Executive Director, to rappel on the Beaver Camp Challenge Course and beyond. Approximately 6"H x 3"W.
Grilled Dinner with the Nisleys. Eight servings (sold in sets of two) are available for dinner on August 18 at the Lowville home of Sarah and David Nisley, our Program Coordinator. Gather around the bonfire for kebabs featuring vegetables grown in their garden this summer. Dinner includes assorted cheeses, roasted chicken, salad, bread, ice cream sundaes, and freshly brewed sweet tea. Other in-home dinners will also be available.
Zap Power Sports. $50 gift certificate for Zap Power Sports in Glenfield, NY. It's your local place for snow plows, lawn mowers, and more!
Seuss Collection. Oh, the books you can read! Friends and staff of Beaver Camp donated everything you need for a seusical library. This collection includes: 31 books, water bottle, stuffed Cat in the Hat, red and white hat, coloring book, notebook, pencils, and 536 stickers. And to think you saw it at the Beaver Camp Auction!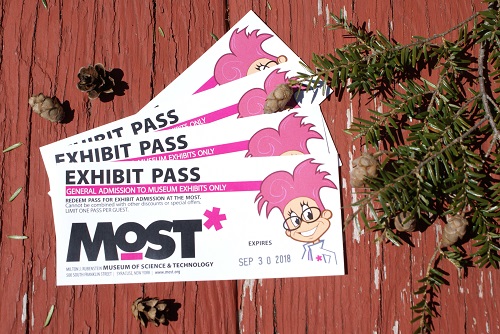 Exhibit passes to MOST. The Milton J. Rubenstein Museum of Science & Technology in Syracuse has donated four passes for general admission. The interactive museum features over 200 exhibits, including a limestone discovery cave, science playhouse, and a unique kinetic sculpture called Technotown.
Steamer Trunks. Two antique steamer trunks were donated by Gary and Mary Beirman. This smaller piece of vintage luggage is approximately 16.5"L x 30"W x 19"H.
Hampton Inn. Enjoy a complimentary one night stay at Hampton Inn in Watertown, NY. Reservation required. Conveniently located near Fort Drum and the heart of Watertown, Hampton Inn offers guests an indoor pool, fitness room, and free hot breakfast. Expires June 10, 2019 and not valid with any other coupons or discounts.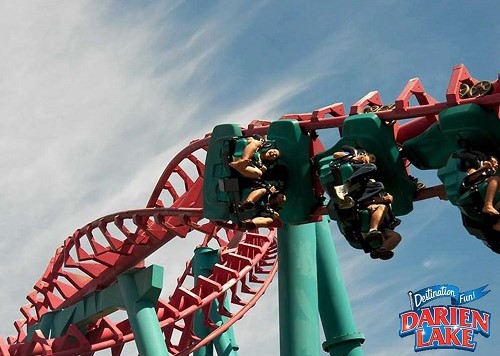 Darien Lake. Get ready to ride with two daily tickets for the 2018 season at Darien Lake, New York's largest water and theme park with coasters, water slides, and more for the entire family. This gift certificate can't be combined with other promotions.

Mason Jars. Three blue quart-sized Ball Perfect Mason jars from approximately 1913-1922. Each has a zinc lid. From molds 1, 8, and 14.
Vintage Lamp from Beaver Camp. Each motel room came with a 12" white spaghetti lamp when they were built in 1975. This isn't just a piece of Camp history. This is art.
Nortz & Virkler. This certificate is valid for one free four wheel alignment valued at $74.95 at Nortz & Virkler, Inc in Lowville, NY. It's the 31st oldest family owned and operated Ford dealership in the US.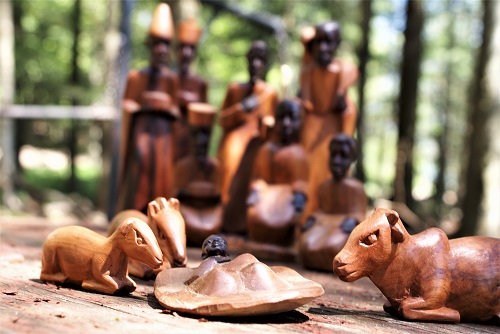 Nativity from Tanzania. Former summer camp counselor and rec leader Hannah Sievers traveled to Tanzania with Houghton College and donated this wooden 11 piece Nativity set. The largest piece is about 10 inches tall.
Flowers & Plant Stand. A place to grow! Flowers, trees, veggies, hanging baskets, these aloe plants, and more will be available at the Flowers & Plant Stand on Friday and Saturday, thanks to donations from local greenhouses, landscaping companies, and friends of Beaver Camp.
The Wild Center. Explore the Wild Center in Tupper Lake with four passes for general admission. You'll enjoy access to the 54,000-square-foot museum, chats with animal caretakers, and Wild Walk - an elevated trail through the treetops.
Dunlap Saw. This vintage Dunlap 6 1/4" electric circular hand saw is a working piece of history and includes the red metal case. Donated by Dave and Grace Nisley.
Antique Dresser. Four drawers, a detached swinging mirror, and so much charm. This antique wooden dresser is about 40" wide, 20" deep, and 35" (plus the 34" mirror).
Corner Cabinet. This piece of built-in furniture is the perfect way to display mementos, dishes, and knickknacks. The lower cabinet provides more storage. Approximate measurements: 39.5" wide, 25" deep, and 91" high.
Wood Boat Brewery. Located next to the Antique Boat Museum in Clayton, the Wood Boat Brewery serves the area's best brick oven pizza with amazing views of the St Lawrence River. Enjoy it all with a $25 gift certificate.