Champ Camp
Beaver Camp isn't just for kids. This adventure is exclusively for young adults ages 18-30. The retreat features classic camp games, outdoor adventures, breakout session about faith, and the opportunity to be refreshed in the Adirondacks.
OCTOBER 18-20, 2019
It's everything you love about summer camp, but for adults! Champ Camp begins at 7:00 PM on Friday and ends at 11:00 AM on Sunday. The registration fee of $95 covers everything throughout the weekend: activities on the Challenge Course, lodging in dormitory-style cabins, meals, and use of the canoes, trails, and other amenities at Beaver Camp
Check-in on Friday is 6:00 - 7:00 PM in the office lobby. The retreat ends on Sunday at 11:00 AM.
Private lodging is available for married couples in the motels; the registration fee for this option is $240 per couple. However, everyone is invited to stay in the dormitory-style cabins. If staying in a motel room as a couple, please register by calling the Beaver Camp office at (315) 376-2640.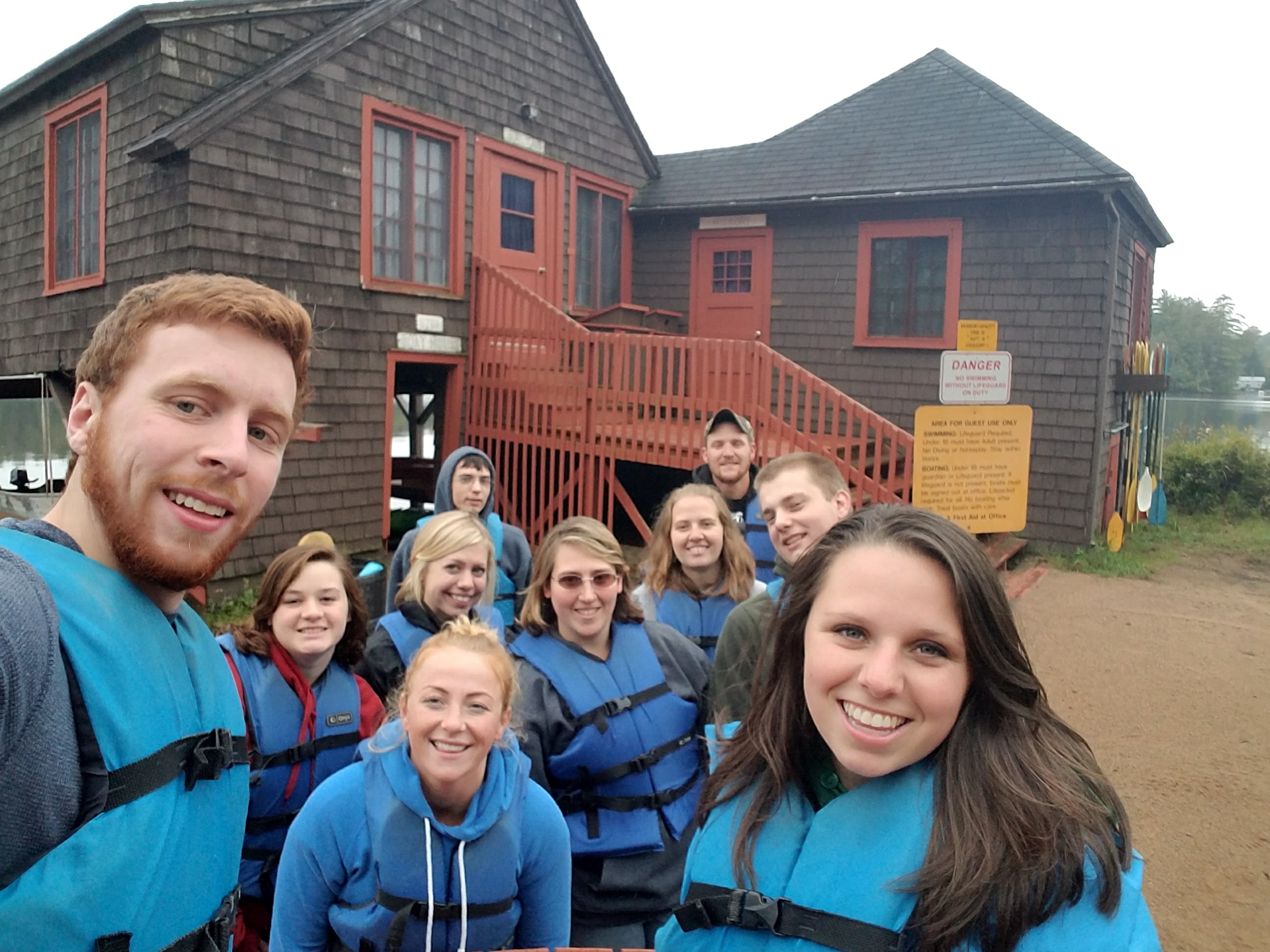 Packing list:
Appropriate clothing for outdoor games
Shoes for the Challenge Course
Toiletries (towels are not provided in the cabins)
Sleeping bag or twin-size sheets and pillow
Bible, notebook/journal, pen
A snack to share on Friday night
Stay tuned for details about Champ Camp 2019!
Last year, Mark and Patty Southcott were our featured speakers. They worked with our summer program and winter camps throughout the last decade. They currently live in Rome, NY and were excited to return to Beaver Camp to lead the Fireside sessions at Champ Camp. The Southcotts are dynamic speakers who have a heart for young adults to be engaged with their community and world.
Thank you for leaving electronics such as cell phones and ipods at home or locked in your vehicle. Beaver Camp is an alcohol-free facility.
Any questions? Contact David Nisley at This email address is being protected from spambots. You need JavaScript enabled to view it. or (315) 376-2640.