History Podcast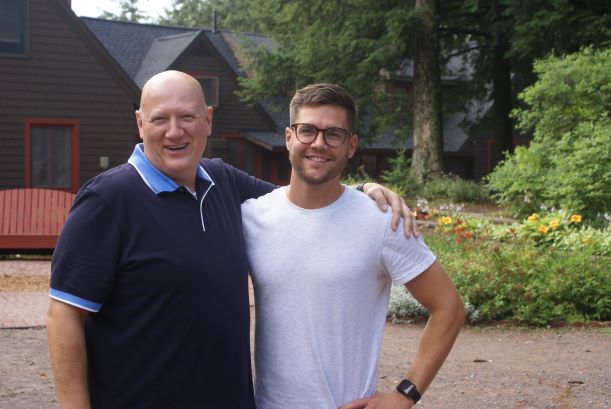 This year Beaver Camp turns 50! As we celebrate this important milestone we want to also celebrate the stories of those whose lives were changed for the better at Beaver Camp. (Wilbur Zehr on the left and Brian Zehr pause for a photo after recording the podcast)
Stories that will not only help us understand where we have been, but also give perspective on the next fifty years.
Welcome to our first of several podcast episodes. We are excited to have you join our conversation with Wilbur Zehr. Wilbur has a long history with camp. As a young man his mom was a summer cook for a few years allowing him to fall in love with camp. So much so that he returned in the mid 1980s to counsel for several summers. Since then his children have attended as campers and all three have worked on summer staff.

A special thanks to Brian Zehr who is hosting the conversation and has done the lion's share of the work in creating this podcast.

We hope you enjoy and will keep checking back as we add more stories from the past!