David Tuttle Memorial Ice Fishing Derby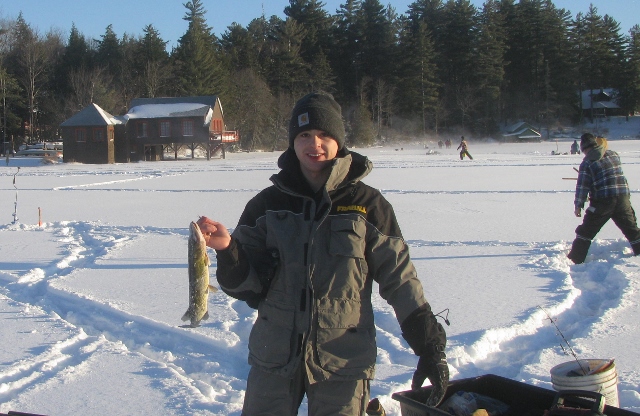 Saturday, February 1, 2020
6:30 am - 2:00 pm
Adults (18 and older): $10.00
Youth (17 and under):$5.00
Beaver Camp's Ice Fishing Derby is a family classic.
There's plenty of winter fun for everyone! Unlike most derbies that are highly competetive, ours is planned with kids and families in mind. Thanks to many local businesses, there are prizes for every child, whether or not they catch a fish. Our pavilion is located near the lakeshore, allowing you to warm up , grab a hot cup of coffee or cocoa and still keep an eye on your tip-ups.
Every dollar raised at the Fishing Derby goes to our Campership Fund. So come enjoy a day of great family fun while supporting Beaver Camp's summer program!
MENU
Coffee, Hot Cocoa, Soda, Bottled Water: $1.00
Hot Dog, Hamburger w/ chips: $2.50
Bowl of Chili: $1.50
Cookies, Brownies: .50
Candy Bars: $1.00
Trail Mix: $1.00
Donuts: $1.00
In 2013 the derby was renamed the David Tuttle Memorial Beaver Camp Ice Fishing Derby in honor or David Tuttle who was instrumental in getting the derby started in January of 1997. David lost his life in a boating accident in April of 2012.