Wilderness Adventure Camps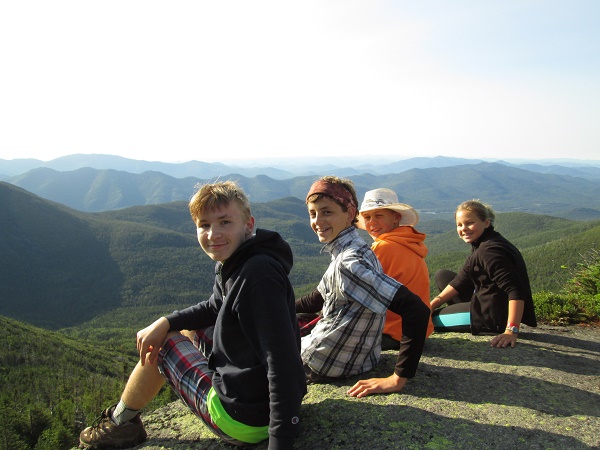 Register before may 1st for a $35.00 discount!
Two trip guides, seasoned and trained in wilderness leadership, will provide direction as you explore the Adirondacks. During your week of camping, you will develop positive group relationships, wilderness survival skills, and a new appreciation of God, His creation and your value in it. Each trip is limited to seven campers to ensure individual attention and low environmental impact. Beaver Camp provides all necessary food and camping equipment, except sleeping bags. Each trip is rated for difficulty below. One paddle or boot is about as rigorous as a resident camp experience, while five paddles or boots is quite rigorous and each day will include several miles of paddling or hiking, transporting all gear, and breaking and setting up camp. Please choose a trip that best fits your child's level of fitness. Custom adventures are also available for your private group throughout the year!
Lows lake Canoe - $395.00
Ages 13-16 July 2-7

Explore the beautiful waters and remote islands of Lows Lake. The week includes opportunities for swimming and learning new camping skills. This trip is suitable for both first time and veteran campers
rock climbing - $395.00

Ages 14-18 July 16-21

Gain hands-on learning about knot tying, belaying, belay setups and safe climbing techniques on a variety of rock types throughout the Adirondacks. The trip also includes opportunities for hiking and caving, among other outdoor skills.
beaver river Canoe - $380.00
Ages 13-16 July 23-28

Enjoy the challenge of paddling the waters of the Beaver River Canoe Route from Stillwater Reservoir to the village of Croghan. This route includes several portages, and staying overnight at campsites along the river.
Wilderness Outpost - $380.00

Ages 11-13 July 30-August 4

In addition to activities involving personal discovery about the outdoors, enjoy the Challenge Course, swimming, and a special canoeing, climbing, or hiking expedition. Campers will stay in platform tents at Beaver Camp's Outpost Camp. This option is a good introduction to the wilderness camping experience.
Stillwater Fishing - $380.00

Ages 12-15 August 6-11
Spend time fishing while canoeing and exploring the waters of Stillwater Reservoir, and camping out along its sandy shores. There are plenty of spots to try out new, or old, fishing techniques. Please bring your own fishing gear.